Artwork by Karin
(karinmerx.co.uk)
I'm Karin an artist who has a passion or maybe obsession for portraits. I help women reconnect with their authentic self by painting portraits as a story.
I have been trained by drawing and painting from model, life. It was the first time I learned how to set up an oil painting the way Rembrandt did.
Art is what I breath, and not a hobby. But the challenge is to get more into the style of the old masters. That's what I always longed for.
I am mostly known for my portraits of African people, and my latest portrait of Nina Simone has the title Colour is a beautiful thing.
My value is diversity. The challenge is to have my sketchbook and sketch from life to later use it in my painting. It would make my artistic life so much more easy as well applying the old masters styles with confidence.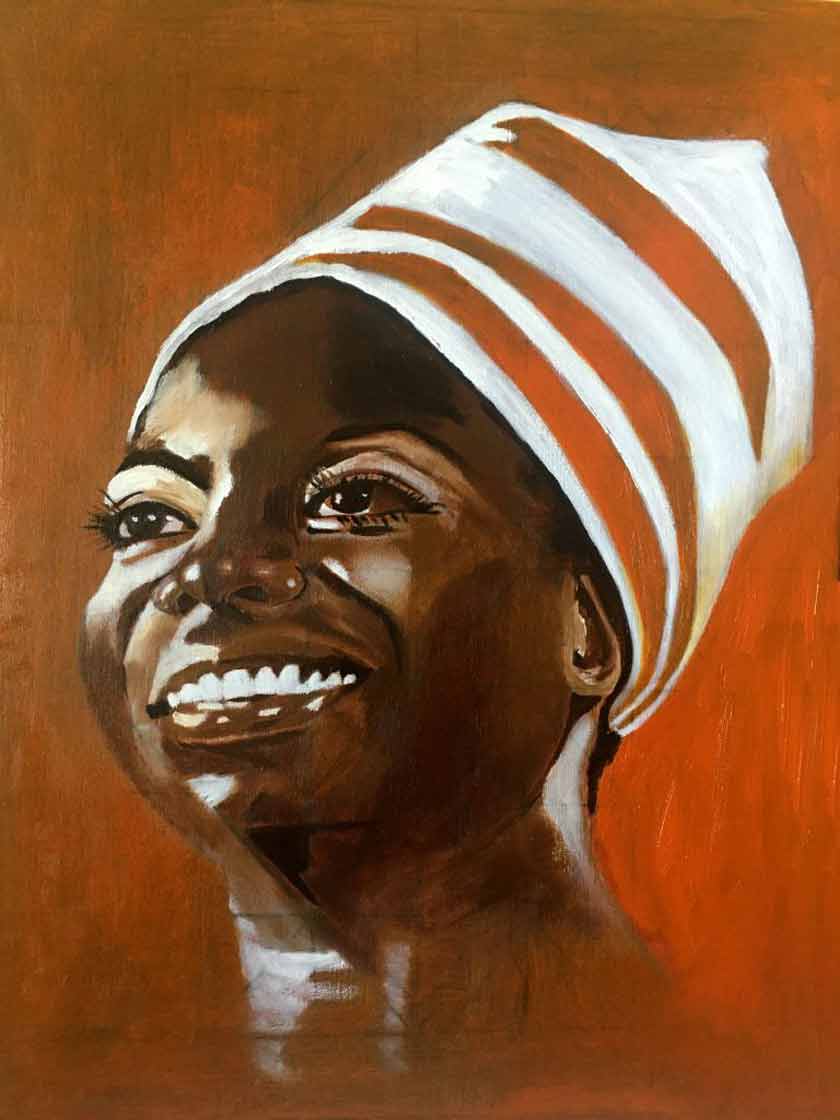 I think the Old Masters Academy is the missing link in all art education. They do not teach this in the academy and I see this as a must for every artist who takes her/himself seriously.
I would like to win this because I need it but simultaneously have no budget at this time. I would like to win to be able to do it and show the importance of it to other artists. Why people should vote for me? I could say because of my sheer passion for painting with oil and the potential I have to make this work.
I want to win this Competition and I need your help!
Please vote for me by sharing this page:
---
Discover how to paint like the Old Masters using modern materials!