Artwork by Stamatis Pavlis
As a person never studied arts The last 40 years family never accepts me to study fine arts. I always love the old masters and how they do art. My moto is – Γνωθη σε εαυτών Learn your self Μηδέν αγαν Nothing in excess Γηρασκο αη διδασκόμενος Never stop learning.
As a painter have my style make many excibition in cyprus also in the Internet with groups most important for me is the making in my perspective love colors after my daughter live school I say to my self is time for me now to studie Stamatis Pavlis was born and raised in Serres Greece and now resides in Limassol, Cyprus.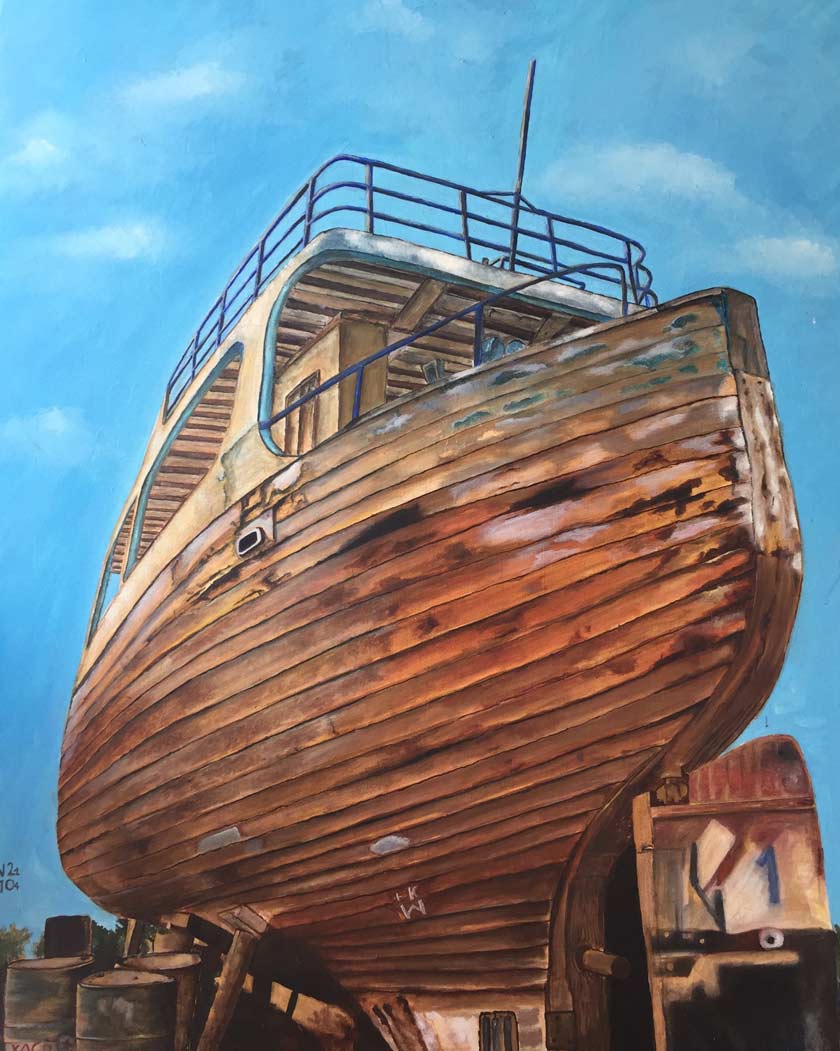 As a young child , Stamatis found immense pleasure in painting and drawing. This recreational activity soon blossomed into a passionate hobby, as his interest in artistic interpretations and depictions grew. While working, he kept exploring different paint mediums and decided to finally turn his passion for art with other painters in to exhibitions. Since that day, there has been no looking back. Being an admirer of classical painters, Stamatis loves spending time outdoors and inside of the studio.
His oil paintings are inspired by outdoor ventures, usually a Saturday walk in his loving marina or the mountains, and inspiration is drawn from his surroundings and everyday life. He often takes his camera and take many photos or prepares sketches or small "en plein air" studies on location with the intention of capturing color and light. A lot of the sketches and studies, along with the help of several reference photographs, translate into bigger studio pieces. Making critical decisions with almost every brush stroke, he transforms a blank canvas into a beautiful art.
Stamatis has worked with several mediums, such as acrylics, pastels, and watercolor, but oils tend to be his most preferred medium. Being a self-taught and self-represented artist gives him the freedom and proficiency to express himself with oils and other mediums, his work has evolved through his own personal experience and study with other great painters.
The internet has always been his greatest source of information and techniques. He strives to improve his craft with every new landscape or wildlife picture he paints. Stamatis loves to paint. His work is sold in Russia, Kiev, Athens, Thessaloniki, Melbourne . Recent group exhibitions include Painting in Nicosia Cyprus and Limassol influence by many artist READING MANY PHILOSOPHERS.
saatchiart.com/stamatispavlis