Artwork by Jason McDermott
Hello my name is Jason.
I'm a Graphic Designer by trade from Dublin Ireland.
In my heart and soul! I've been drawing since I was 5!! I became a Graphic Designer so as to be creative and get paid for it, but love to paint and draw in my spare time and am really trying to make a go of a part time living at it, I can't imagine being the person I am without Art, it fuels my fire and has been a constant in my life to see me through good times and bad.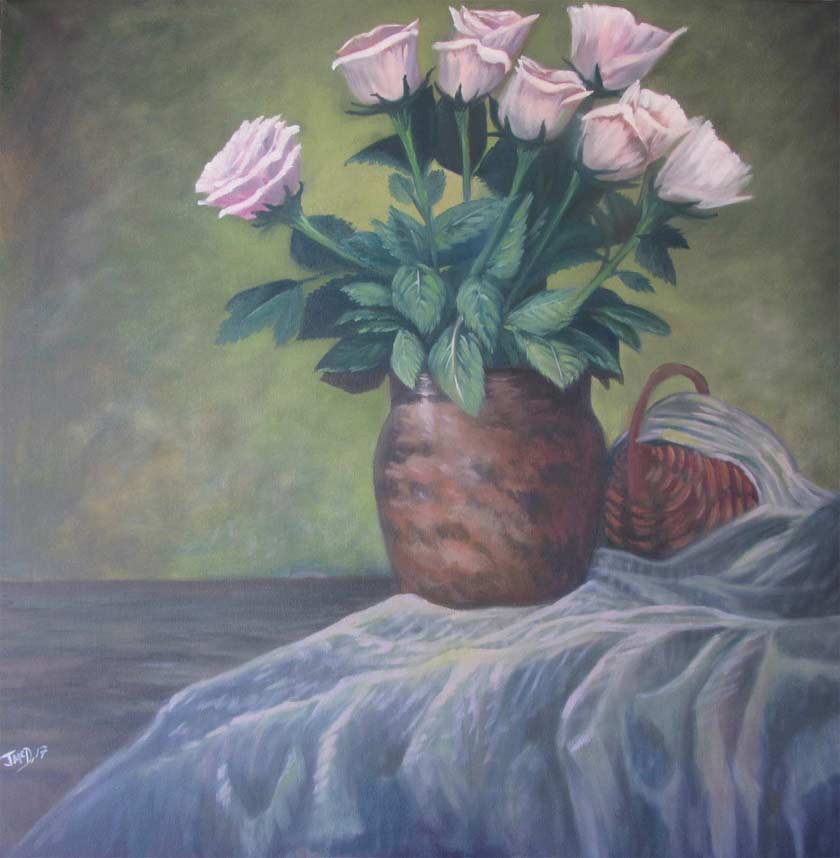 I would like to improve my skills to a much more realistic and figurative style of painting and drawing quality. I kind of started backwards in my Artistic interests and education growing up. In high school I was exposed to the Impressionists and Van Gogh along with a smattering of the Renaissance masters such as Da Vinci then in my portfolio preparation course for Art college stuff like 'Shock of the New' and modern Art which to put it politely wasn't to my liking at all, things got even worse when I eventually did go to Art College, even though I was there to learn to be a Graphic Designer the only enjoyable part I remember from my first core year were the life drawing classes, the knowledge and techniques as thought here on the old masters academy are rapidly fading or all but gone from the local college level only to be replaced with conceptual and modern art, again I'll hold my views lol! apologies if I've rambled.
I would like to be a better Artists in the realistic and figurative style, to produce highly quality Art to the best of my abilities that shows skill and technique, to produce something that will last and last for its quality of execution to an appreciative audience, and unashamedly make somewhat of a living from in the process.
I think the Old Masters Academy is a unique and terrific resource for teaching a vanishing tradition of curated techniques in painting and drawing, and glad it exist for the sake of Good Art to thrive well into the future.
I would like to win the Old Masters Academy™ course for personal reasons – to help me become the best artist I can be in a realist and figurative style and to hopefully make somewhat of an income by hopefully getting the results of my hard work to an appreciative audience, as well as to help preserve and pass on the curated techniques in painting and drawing it offers, and of course to help have Good Art continue to thrive.
p.s I have actually purchased the Fine Art your Fame & Wealth course and can highly recommend it helping you sell your art, very well put together and packed full of helpful information, well worth it.
I would be extremely grateful if yo vote for me, as well as like my submitted painting. Good luck to everyone, cheers.
facebook.com/jmcdart