Artwork by Anzka Davis
You are never to old to set another goal of to dream a new dream! CS Lewis
I am established fine art artist in Australia. As a child I was inspired to learn drawing and painting by my mother who was a talented artist. My mother provided extra income for the family by painting in oil paints on scarfs, ties, shirts, dresses and anything else that would hold paint.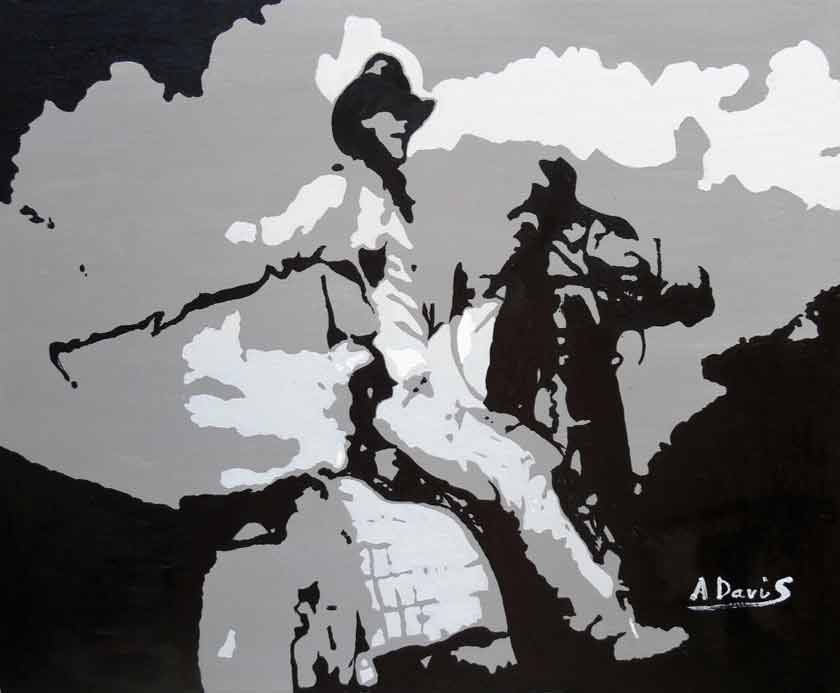 I return to fine art after my career in IT. I am now dedicating my time to painting. I live on the farm where my husband runs Australian stock horse stud and our horses make great subjects for my paintings. Therefore, my favourite subjects are – traditional way of Australian country life and my beloved horses. I believe that artwork speaks from heart and that good artist thrives to express emotions that cannot be awakened in any other form of communication. I also believe that spectrum of colours, like harmony in music, is a gift that enables us to feel love and express ourselves. I would like to get proper education in old masters technique. The Old Masters Academy is the best online course and can provide this opportunity to me.
Education:
BA Canberra University, ACT and Canberra Institute of Technology, ACT, Australia 1975-1980.
Studied Sc. Science at Komenius University, Bratislava, Slovakia, 1966-1968 and University of NSW, Sydney, 1969-1970.
Presented at Clyde Ridge Park Gallery, 2017-2020.
facebook.com/cliff.davis4
I want to win this Competition and I need your help!
Please vote for me by sharing this page:
---
Discover how to paint like the Old Masters using modern materials!