by Rosily Roberts
Peter Paul Rubens was born in Seigen in Germany in 1577, but lived in Antwerp from the age of ten. In his early teens, he began training as an artist, and, as soon as he had completed his training, went to Italy to learn from the Old Masters. For eight years, he travelled and worked in Italy and Spain, copying and incorporating the techniques of old masters into his own works.
In 1608, Rubens returned to Antwerp, where his reputation had grown substantially, and by 1609 he was appointed court painter to the rulers of the Netherlands, the Archduke Albert and his wife Isabella.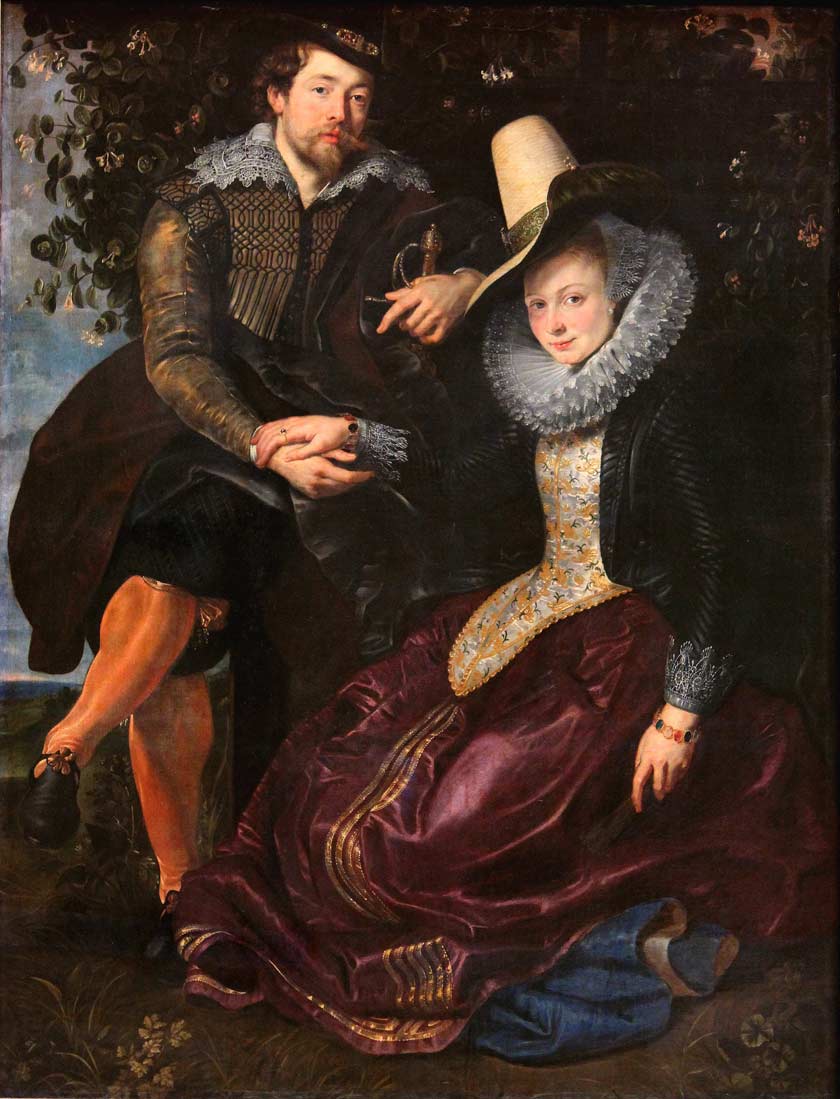 Rubens' major business was altarpieces, which particularly suited his preference for creating works on a grand scale. He built a large studio to accommodate his pupils and assistants, and was an avid collector of gems, ancient sculpture, coins and curiosities. He continued to work on large scale commissions for high-profile patrons, including Maria de Medici, widow of King Henry IV of France, until the mid-1620s. In 1625, his wife died, most like of the plague, and the artist who had once prided himself on his stoicism, was left devastated. He then threw himself into his diplomatic work as a distraction. He spent several months in England, where he conducted several commissions for Charles I who was a passionate collector of art, including the decoration of the roof of his new Banqueting Hall at London's Whitehall.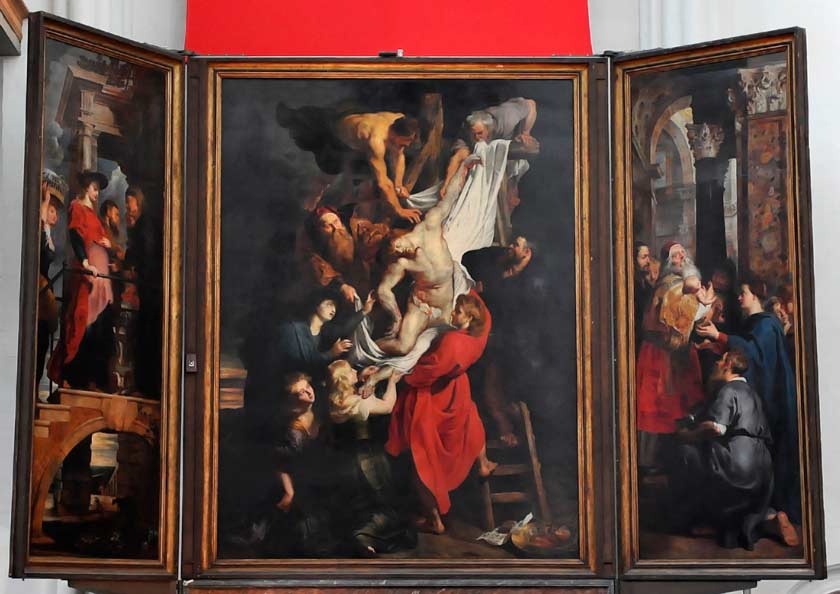 From the mid-1620s, Rubens became increasingly busy with diplomatic duties, such as negotiating in France and England on behalf of Isabella as the representative of the Southern Netherlands. Because he had often had reason to travel to foreign courts, he was well placed to carry out delicate or even secret visits without raising suspicion. He gradually became a close confidant of Isabella, and she grew to greatly value his advice.
By the 1630s, Rubens had had enough of his role as a diplomat, and returned to Antwerp and dedicated himself entirely to painting. One of his primary patrons in the 1630s was King Phillip IV of Spain, who commissioned around eighty paintings.
Toward the end of his life, Rubens spent increasing amounts of time with his family, and began to paint more landscapes, which were for his own enjoyment, rather than commissions or sales. He suffered a bad attack of gout in 1639, and died in 1640.
Rubens is most well-known for his charged compositions, that often reference aspects of classical or Christian history. He combined the older style of the Italian Renaissance with Baroque aesthetics, and his works are characteristically vivacious. He is known for his bold, swift strokes that portray passion and vigour and the drama of the scene. His compositions typically contain many people, which given them an overflowing effect. His portrayal of landscapes and clouds draws on the Flemish traditions of painting in great detail that had preceded him.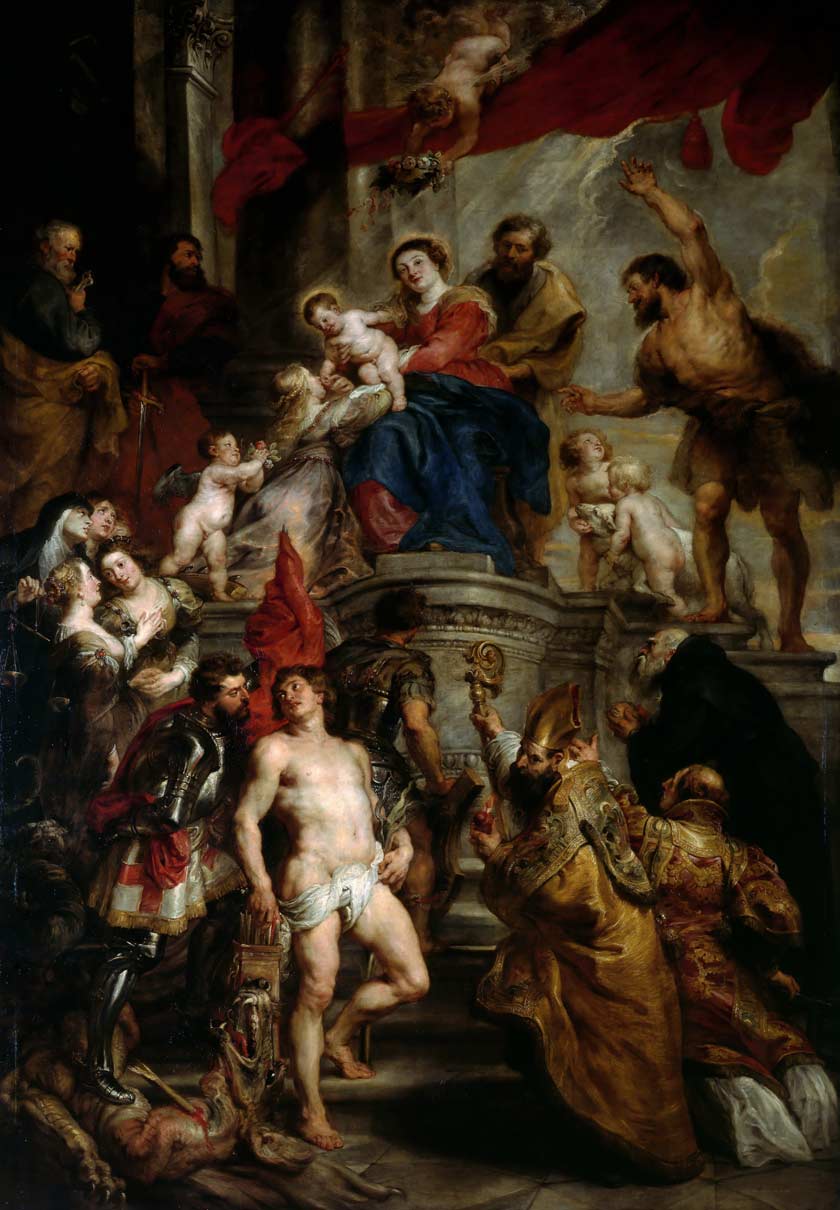 He used a large amount of greys, blues and greens and a variety of flesh tones, often incorporating deep and luscious reds and gold in exuberance. He employed various undertones to create the illusion of depth, and define light and textures as realistically as possible. He used an abundance of colour, which he felt would dramatize his images, and applied the paint onto the canvas in thick layers in order to make the image more prominent. In order to accentuate the tones of his subjects in various lights, he used a wide range of flesh tones. He is known for painting human flesh in an expressive way, emphasizing the body's curves and bumps, or how it looks when engaged in dynamic movement.
Rubens' compositions are powerful and forceful, with often overwhelming displays of emotion. His inclusion of multiple people and different subject matter allowed him to create a strong three-dimensional effect and focal point. They are rich in content and symbolism, and the postures and positions of the people created a natural flow in his paintings. He often constructed a pyramid shape in his canvases, which served to draw the viewer into the painting.
References:
'Peter Paul Rubens, Flemish Painter,' The Art Story, theartstory.org/artist-rubens-peter-paul.htm
'Peter Paul Rubens, 1577-1640,' The National Gallery, nationalgallery.org.uk/artists/peter-paul-rubens
'Peter Paul Rubens Style and Technique,' Artble, artble.com/artists/peter_paul_rubens/more_information/style_and_technique
---
Learn time-honored oil painting techniques of the Old Masters!
What you will get: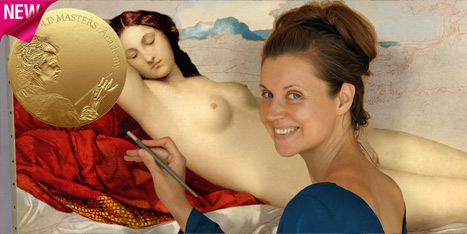 Instant access to all 60 multi-part video lessons
A lifetime membership
Personal coaching by the course tutor
Constructive critiques of your artworks
Full access to the Art Community
Exhibition space in the Students Gallery
Members-only newsletters and bonuses
Old Masters Academy™ Diploma of Excellence
How you will benefit: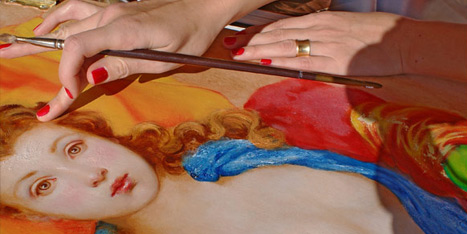 The Old Masters Academy™ course is very comprehensive, yet totally beginner friendly. All you need to do is watch video lessons one by one and use what you've learned in your creative projects. You will discover painting techniques of the Old Masters. This is the best art learning experience you can have without leaving your home. All information is delivered online, including personal support by the course tutor.
Learn how to paint like the Old Masters!
Old Masters Academy Online Course
Self-study, self-paced online video course Lifetime membership One-time payment:
$487
Enroll Now!
Personal Tutoring online + Online Course
Unlimited tutoring by the Academy teachers Lifetime membership One-time payment:
$997
Enroll Now!