Artwork by Grazyna Urbanek
There are a few popular phrases involving children and describing the universal truth about life. One of them states that within each and every adult, lives a little girl or boy who wants to create. Another phrase says that in order to experience true joy and happiness we need to look at life through the eyes of a curious child.
My little girl, despite my mature age, still wants to explore, paint, dance, and see miracles and beauty everywhere I go. I play with colours, lights, and shapes. I try to find vibrant colours in objects and nature that may appear colourless to many others. I enjoy finding light amongst the darkness and see motions in stillness. I believe paintings can reflect these and so much more. Behind every painting, there is a unique, unwritten story and that for me is magical.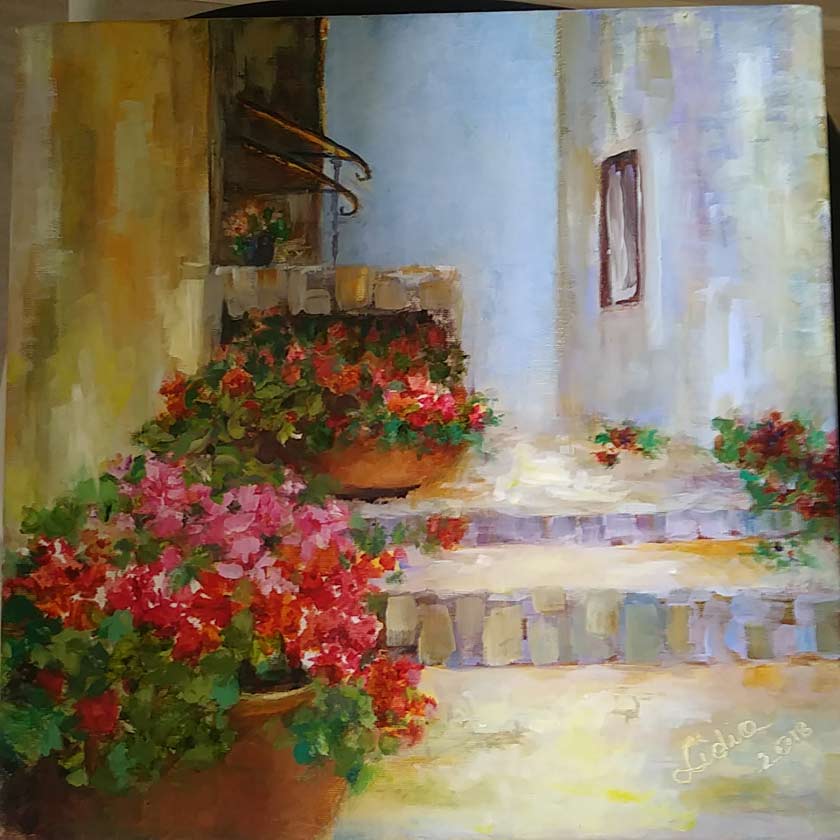 The Renaissance was a period in history that interests me a lot. I admire the skills and painting techniques that artists of that era had. These artists were able to display subtle lights, details, movements and emotions and even create an unbelievable atmosphere within their paintings. Antiquity in paintings of Sandro Botticelli specifically warms my heart. I hope that with the help of the Old Masters Academy course, I will be able to recreate some of his paintings to the best of my ability. I always had a big dream of attending a Fine Art School and learn from master artists, but never did because of the obstacles in my life.
Today I can say that I am a self-taught artist with a great passion for exploring further in the arts. I have learned from books, videos, and sometimes oil painting workshops whenever I could. I recognize that for myself and many others, it would be an honour and an incredible gift to be a student at Old Master Academy and learn from professionals. Life is a form of art. We all are painting on a life's canvas every day.
By writing this small paper, I am giving myself a chance to be selected to the Old Academy Master's program and also allow my friends and family to be part of this process.
I want to win this Competition and I need your help!
Please vote for me by sharing this page:
---
Discover how to paint like the Old Masters using modern materials!