Artwork by Péter Somlyai
My name is Péter Somlyai
I was born on January 1, 1955 in Nagykőrös, where I still live.
I learned the profession of a carpenter, meanwhile led by the painter József Rácz in the Fine Arts Circle 6 b. with pencil I developed my drawing skills with charcoal in watercolor and painted with pastel chalk. I worked as a decorator in the canning factory in Nagykőrös.
In the last 10 years, among other things, I graduated from the Piarista grammar school in Kecskemét, I developed myself in a self-taught way, then I went to an online academy and evening school as a painter at SzámalkSzalézi Szki. where I can learn the mysteries of painting from Contemporary Artists, namely János Zoltán Kovács and many other excellent artists. I also got my Certificate as a Graphic Designer and Painter here, which is the fruit of 4 hard years of work.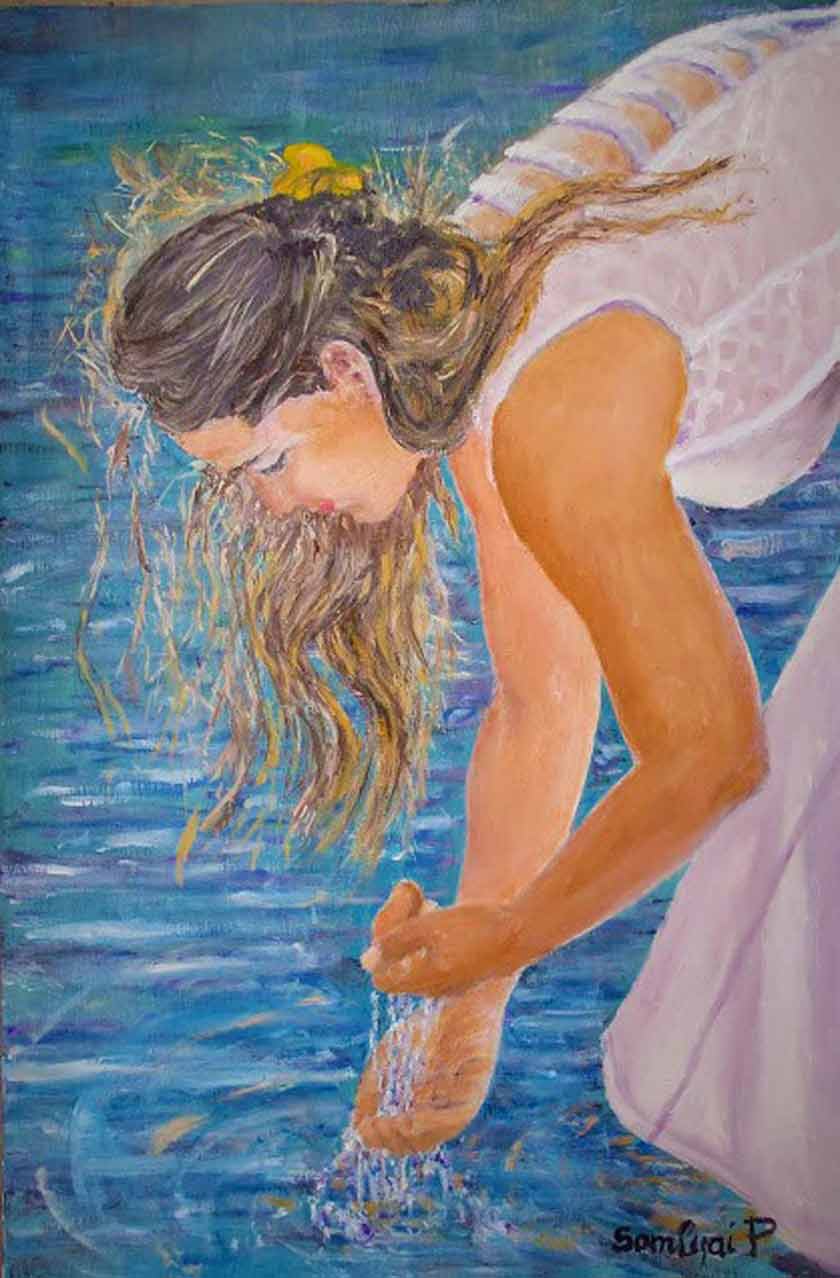 I am greatly influenced by the realistic academic school and the great masters of Impressionism, I follow them, I profess to be a Post-Impressionist, but the novel techniques are not far from me either.
Simon M. Veronika Cserhát – Munkácsy and Holló László award winner, KUNST MEISTER painter courses where I received a Special Method Verzion Painter Diploma.
Luckily, I learned a lot from Veronica because she passed on her great knowledge to us from the heart.
For which I am very grateful.
I had 6 solo exhibitions in Nagykőrös, Székesfehérvár, Fehérvárcsurgó, Budapest I took part in many group exhibitions. In 2017, the New World in Art Fine Arts Group was formed, of which I am very pleased to be a member. we have performed in many places in different cities of the country and the introduction will continue this year as well
Yours sincerely, Péter Somlyai
I want to win this Competition and I need your help!
Please vote for me by sharing this page:
---
Discover how to paint like the Old Masters using modern materials!