Paintings by Suzanne Parent
Years ago I lived in an 1100 sq. ft. house with my parents and sister. I was 12 years old and did my homework in the basement on an old wood desk. Behind me just below the dirt line a small basement size window gave me daylight for just a few hours after school.
I loved to draw animals and buildings. I didn't have tracing paper so I would carefully look at the shapes and lines and try to copy them. At some point the pictures were to intricate so I made squares on top of the picture and began meticulously following each square. I had no idea then that a similar method was used by Albrecht Dürer. My homework would always be last on my list of things to do. Homework for history class or biology class that required drawing however would be first.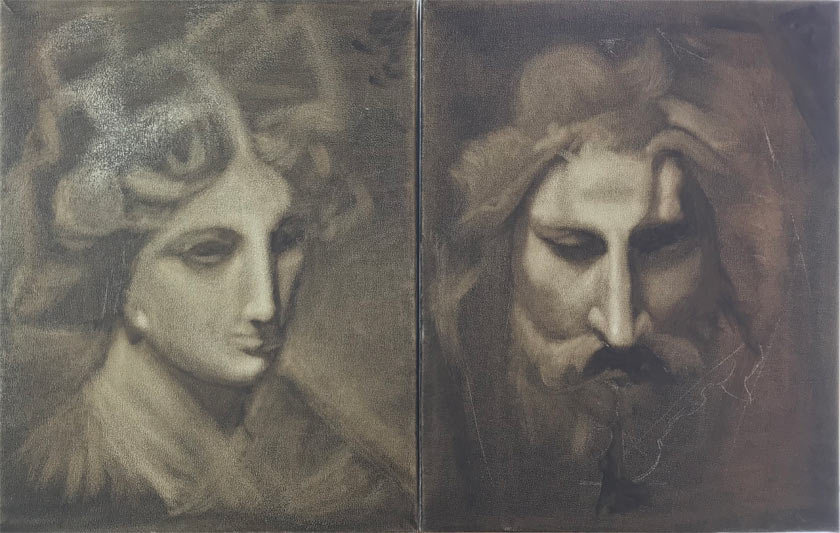 Why do I tell you all this? I am no longer 12, I have a daughter and two grand-children. For my career I chose computers and still work till this day. Never had time to get better like I believe I can or anyone can. It's a desire.
I was never trained in drawing and painting all self-taught. My most pressing challenge is to learn the methods.
Greek mythology and architecture attracted me then and still does. The statues at the Parthenon, the Greek Gods, Leonardo's paintings, and the Master's garden scenes look so real and express life as it stood then. I want to do that as well. I want to capture life today and expose it using those same methods used as the old masters. The Old Masters Academy can take me there.
I want to win because I want to learn the best way to do the right thing.
I am not looking for shortcuts I will do the work. The secrets of the old masters, these are not myths or legends they are real and I want to know more.
This year my 4 yr. old grandson told his teacher that he could now draw. He was so proud. My 11 year stepdaughter wrote on her Christmas list. "I want to draw like Suzanne". I have so much to learn and so much to share. I need your help to get there.
I want to keep the methods of the past alive with me and impart what I can to the future generations in my life.