Artwork by Richard Pearce
I was not allowed to do art as a child, my father was a Rolls Royce aircraft engineer. My father said I should be an engineer like him, I just could not tell him it was the last thing I wanted to do.
When I started working, I started painting in the evenings. It became my source of strength and stability. I have had some tuition but in watercolour, I wanted to paint in oils. A few years ago I switched to oils, made plenty of mistakes but carried on 4 to 6 hours a day.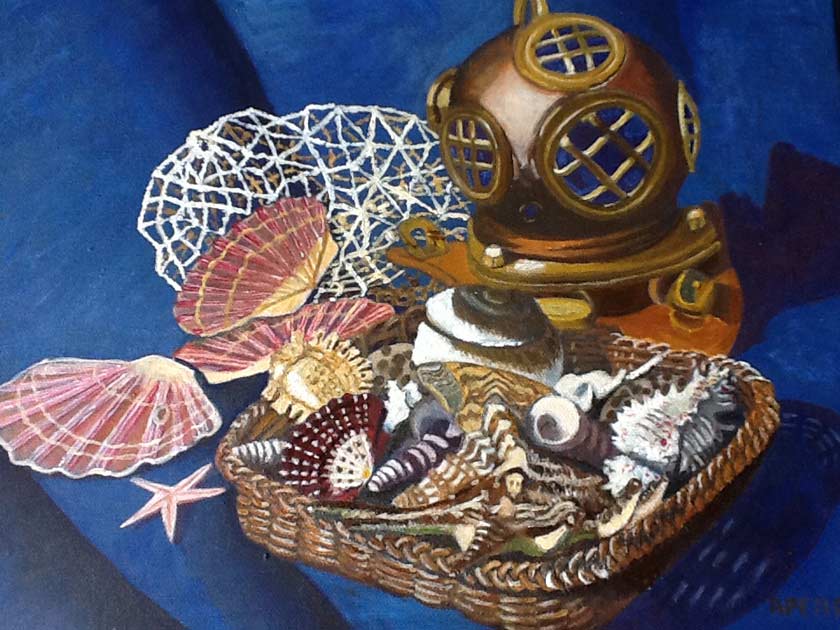 I feel that my work has grown, but want to paint portraits and people engaged in different activities.
Since moving to the U.K., I have spent many happy hours in the art Galleries in London, Bristol, Bath and London. I need to start painting like the Old Masters as soon as possible.
What I have seen of the Old Masters Academy makes me excited. If I do not win the course, it will be a disappointment, but I will carry on painting. I am retired but am desperate for my art to grow. I do sell and exhibit my work to help me fund my passion.
I would be most grateful, if I was able to continue my growth through the Old Masters Academy.