Artwork by Diego Rafael López Castillo
I'm Diego Rafael, I come from San Luis Potosí, México. I like to go to the park, ride my bike and go out with my friends, I love to take a walk in the city with my xoloitzcuintle dog named "güera".
I studied Mechanical Engineering, but I really love art, so when I finished I decided to study fine arts in my country. However the level is very very deficient in my opinion, thus I started to take courses out of the school in independent "ateliers", reading a lot books of art and attend to conferences to improve my knowledge of art, and when it is possible go to other counties like ciudad de Mexico (CDMX), to see art exhibitions of great artists of international stature (contemporaries and old masters). Recently I started to impart the subject of "El dibujo como forma de expresión" in the Centro de las Artes de San Luis PotosÍ (CEARTSLP). I work hard and prepare myself daily because I wish to become a great master!!
Art is very important in my life. Art has changed my life dramatically, it has made me feel fulfilled.
I can not live a day without touching a pencil and drawing a picture, when I worked in the industrial zone of my city my hands shout me to do art.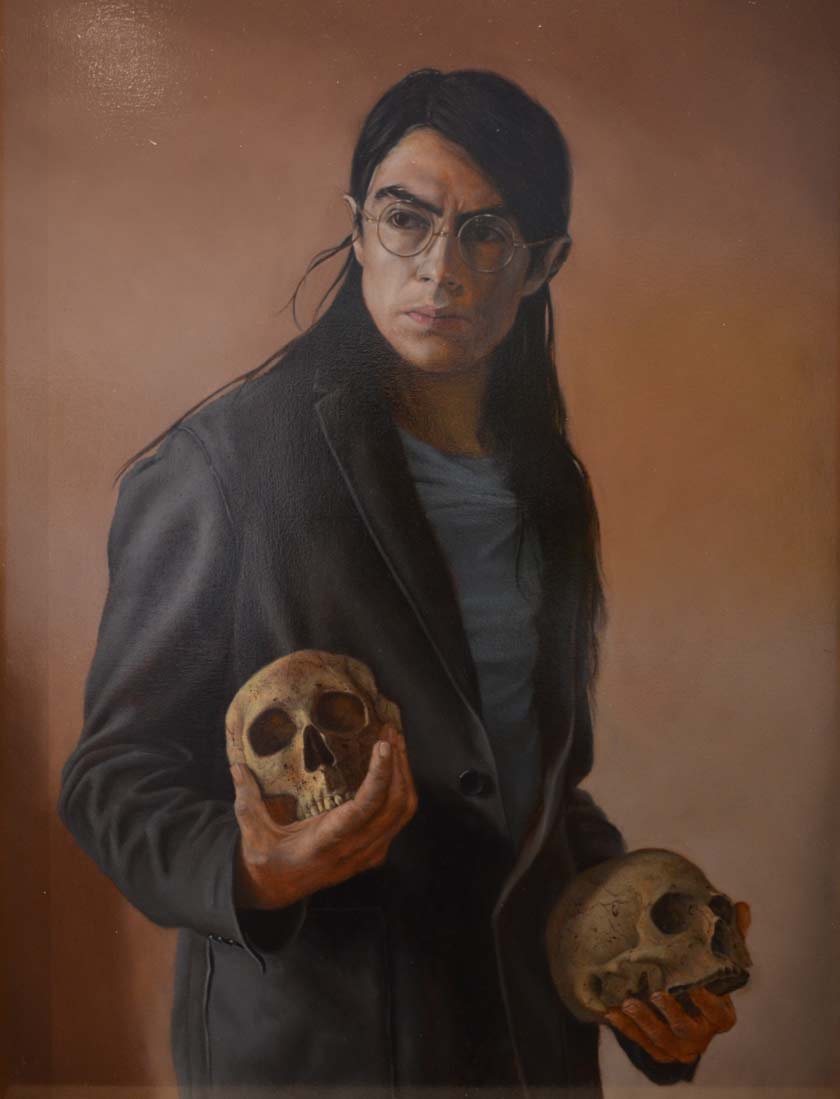 My challenges is learn the old master techniques to make it mine and with that resources has the possibility to generate a new visual style and a new technique. As I commented I wish to become a great master and how they once did it change the history of art. As well I want to paint in new contemporary, and also nationalists themes with yours methods (like Rembrandt, Velázquez, Turner, Delacroix or Gericault).
I would like to learn the palletes of the old masters, the materials I could use today to get that finishes and visual styles, the processes and methods to get them, and the colors they used to depict the flesh tones.
Specifically, in paint I would like to learn how to depict the human morphology, its psychology in such a way the piece gives to the viewer an experience more wide than only see an image with good manufacture, I want that my paints be felt by the spectators.
I think that the Old Masters Academy is making a great effort to rescue the old tradition of paint that almost was forgotten in the last century as the no objetual arts and the conceptualism "monopolized" the arts, so I join to this counterculture movement front by the Old Masters Academy, because I really believe that these values must be preserved.
I want to win the old Masters Academy because it is a great opportunity for me to improve my skills.
People should vote for me because I would really like to be a great artist therefore I need to take the course and in the future I would give masterpieces to nourish the universal culture, as well I would like to share this knowledge in my gild of painters to create new masters and l also hope a new Mexican school of paint.
Whatever the result, I thank you for the opportunity to participate and be part of Old Masters Academy, I wish you much success in this project.