Thank You!
Big thanks to all Old Masters Academy Art Competition participants and voters!
In nominating the winners, we considered how many votes they have received from other people.
And the Winners are: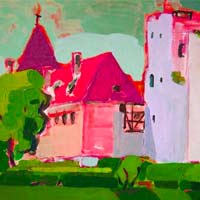 Daniel Mershkovic
"I search a lot for information on painting and drawing and really crave instruction that I can understand and learn from. I hope that I could win this art course; it would definitely expand my knowledge and reflect on quality of art I do. Thank you for the opportunity!"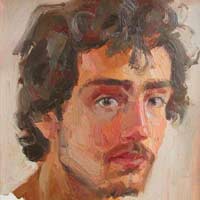 Ken Flander
"I feel that Old Masters Academy gives great value for money, but I support a family on one income and to get this course, I would like to win it. I hope that I will be able to do this course. It is a dream of mine. Thank you so much for your time."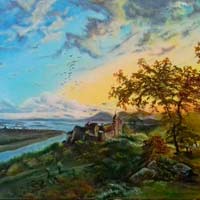 Nataliya Kashubina
"I want to get a holistic education and, finally, to see the light. I do think the Academy of Old Masters is the best way for my dream to become true. That is why I want to win the course of the Old Masters Academy."
---
New Old Masters Academy Art Competition – Winter 2019
The new Art Competition cycle will run for three months and 3 winners will be awarded with the complete Old Masters Academy Course on February 28, 2019.
Enter the Old Masters Academy Art Competition here »
Learn how to paint like the Old Masters!
Old Masters Academy Online Course
Self-study, self-paced online video course Lifetime membership One-time payment:
$487
Enroll Now!
Personal Tutoring online + Online Course
Unlimited tutoring by the Academy teachers Lifetime membership One-time payment:
$997
Enroll Now!