Thank You!
Big thanks to all Old Masters Academy Art Competition participants and voters!
In nominating the winners, we considered how many votes they have received from other people.
And the Winners are: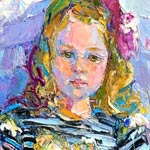 Christopher Lanotis
"I am a self taught artist and think that my life would be very different should I follow the childhood dream. When I found the Old Masters Academy course, I was very impressed with the information provided here. It is my dream to learn to paint like great masters did. It would be fantastic should I win this art course."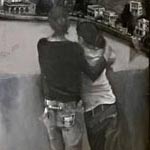 Andrew Collins
"I was very excited to discover the Old Masters Academy course. Finally an opportunity to learn the techniques and methods properly! I really feel that for my own progress, and to take my work to a higher level, I need this knowledge and this is the reason that I want to win this."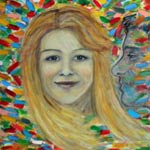 Laura Young
"I love the art by Old Masters and really would like to win this oil painting course! My art education would be complete with this new course."
In addition to three winners, Old Master Academy Team also awarded: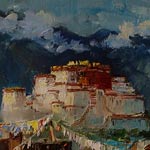 Juan Rames
"I found Old Masters Academy video lessons when was searching youtube for painting tutorials. I think this is one of the best art courses on the Internet that can teach me all I want to know about mixing colors, using layers and glazings. I have some art books about oil painting, but watching a master painting in front of my eyes is totally different experience. That is why I want to become an Old Masters Academy student."
---
New Old Masters Academy Art Competition – Summer 2018
The new Art Competition cycle will run for 3 months and 3 winners will be awarded with the complete Old Masters Academy Course on August 31, 2018.
Enter the Old Masters Academy Art Competition here »
Learn how to paint like the Old Masters!
Old Masters Academy Online Course
Self-study, self-paced online video course Lifetime membership One-time payment:
$487
Enroll Now!
Personal Tutoring online + Online Course
Unlimited tutoring by the Academy teachers Lifetime membership One-time payment:
$997
Enroll Now!