Thank You!
Big thanks to all Old Masters Academy Art Competition participants and voters!
In nominating the winners, we considered how many votes they have received from other people.
And the Winners are: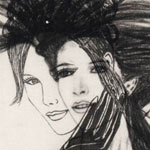 Lee Anchor
"My name is Lee Yung Anchor, I am 51 years old and I am an Interior Architect in Brisbane, Queensland Australia. I want to win the Old Masters Academy Course because I want to realise my underlying passion of Fine Art. I also think Old Masters Academy will help me build on my skills and fill in the 'gaps' of my knowledge in Fine Art."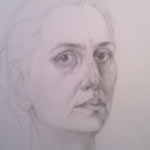 Sandra Alina
"Hi, my name is Sandra Alina, I`m an art lover and I think that art expresses our inner reality. For as long as I can remember I have had a pencil in my hand. I spent part of my childhood in a rural area of Romania. There was no art teacher or art classes at that time. Thanks a lot for the Old Masters Academy website! I think that it restores the great values of the objective art."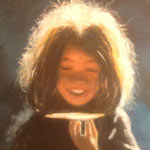 Ptak Evelyne
"I love painting portraits, I paint regularly but I am aware of the challenge ahead. I still don't master the rules and techniques of portrait and anatomy painting. I think old masters academy can help me fill in the gaps. Old masters academy provides outstanding art education based on the heritage of old masters. I think I can learn the know how of Renaissance oil painting methods almost forgotten nowadays. So that I can greatly improve my painting techniques…"
In addition to three winners, Old Master Academy Team also awarded: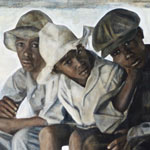 Sandra Bridges
"I have always been an artist even as a little girl. There was never any doubt that I would one day return to oil painting and my art studies. I want to learn everything you have to offer me."
---
New Old Masters Academy Art Competition – Spring 2018
The new Art Competition cycle will run for 3 months and 3 winners will be awarded with the complete Old Masters Academy Course on May 31, 2018.
Enter the Old Masters Academy Art Competition here »
Learn how to paint like the Old Masters!
Old Masters Academy Online Course
Self-study, self-paced online video course Lifetime membership One-time payment:
$487
Enroll Now!
Personal Tutoring online + Online Course
Unlimited tutoring by the Academy teachers Lifetime membership One-time payment:
$997
Enroll Now!