Artwork by Charles Grissom
I am 72 years old and know it's never too late to learn. I have been drawing and painting most of my life so art plays a major roll, especially now that I am retired. I am mostly self-taught.
In the 70's I was fortunate to be living in Manhattan and I attended Art Students League taking drawing and painting classes for a few months. I was married and had two little girls and a great wife that helped me by working extra so I could pursue my art. Fearing I would never be good enough I abandoned my dream.
We moved to New Jersey and I started a new career. It didn't take long before I need to paint again. One day at an outdoor art show I met Charles Navad an incredible artist, he liked my work so I asked him if he would teach me. I studied with Charles for about six months. That old fear of not being good enough crept back in; so I quit.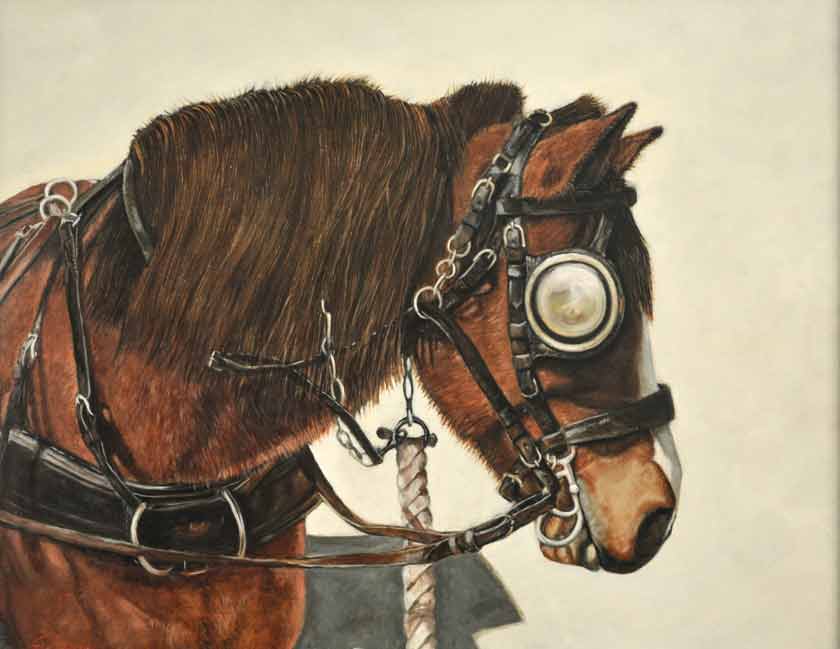 After a work transfer we moved to Virginia, I traveled a lot in my new position so art was again on the back burner. I would attempt to paint and draw occasionally but realized it now would only be a hobby. Flash forward many years to my retirement and I have renewed my passion. I built a studio in the barn and have been painting again for the last three years.
My challenge would be color and value. I get it right most of the time but I don't understand from a knowledge base; it's more instinct. So I would like to learn and have that knowledge.
Old Masters Academy has a wide range of teaching and I admire Natalie's work tremendously.
I would like to win your course for a chance to have the knowledge to do my best work.
Why should people vote for me? I guess if they find my work of value and would like to participate in helping me better my abilities then they will.
I want to win this Competition and I need your help!
Please vote for me by sharing this page:
---
Discover how to paint like the Old Masters using modern materials!