Artwork by Camilo Caceres
I am currently a High School art teacher because I like to give young people the opportunity and the gift of art the way Fran Cervoni did to me when I was a kid.
I got my Master degree in Art Education in Florida International University, where I learned about classical painting and had the opportunity to go to France to look closely at the great master's works.
I am currently happily married with two children.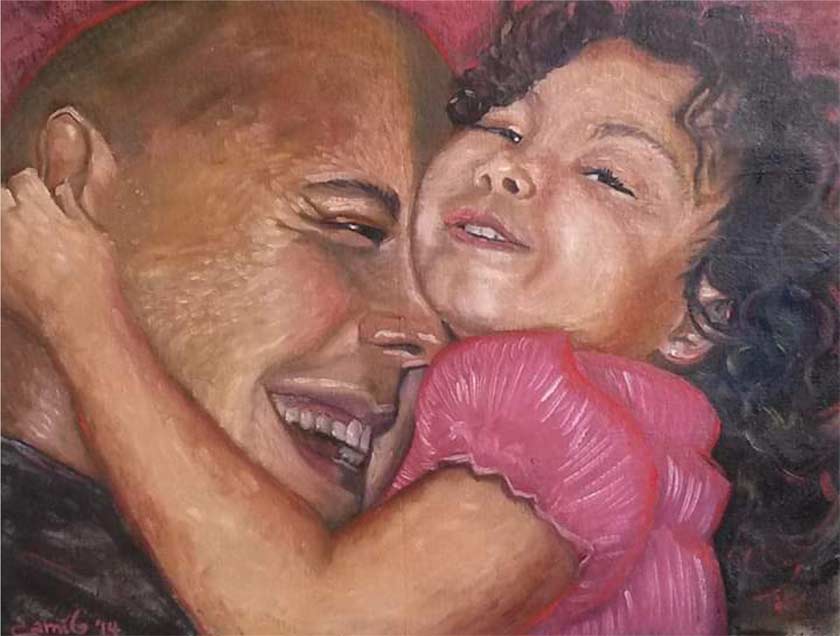 Art is in my soul. I often yearn to have a Brush in hand, and to study more of it. I often express my Love for my family through painting.
My great challenge is to stay consistent to create, since I have plenty of responsibilities and financial needs. Regardless, I want to learn more about portrait and figure painting in the natural way, and I think Old Masters Academy can provide the source of inspiration, discipline, and education I need to keep pushing on.
I want to win the old masters course in order to inspire others through skillful art the way that many Masters did like David, Renoir, Gericault among others did.
I have an agenda of spreading a positive message with my art. Through my art I want to spark honor, love, courage, respect, faith and other values we are loosing today. And thats the legacy I want to pass on to next generation of artists. That's the gift I want to leave to humanity.