Artwork by Crystaline Randazzo
Like most expat spouses my life has been a series of re-inventions designated by wherever I lived and whether or not I could find work there – first photographer, then videographer, then strategic communications, then media storyteller. I've lived in Haiti, Zambia, Rwanda, Nepal, and now South Africa. I returned to drawing and painting which I hadn't done since college. It was a reminder of how much art excites me and the joy I feel learning.
Don't get me wrong, art has a way of wiggling its way into my life and as I reflect back I have to note that I've always found ways to be a part of the art world in every place I've lived. This includes curating art shows in Rwanda for two brothers whose goal is to bring back art after the death of many mature artists during the genocide, documenting and promoting the living craft of weaving, metalwork, and jewelry-making in Nepal, co-producing creative events like the first Creative Mornings in East Africa and working as an advocate for the fair pay of local photographers through my work at NGO Storytelling – a site that inspires and informs humanitarian storytellers. Art is a constant in my every changing world.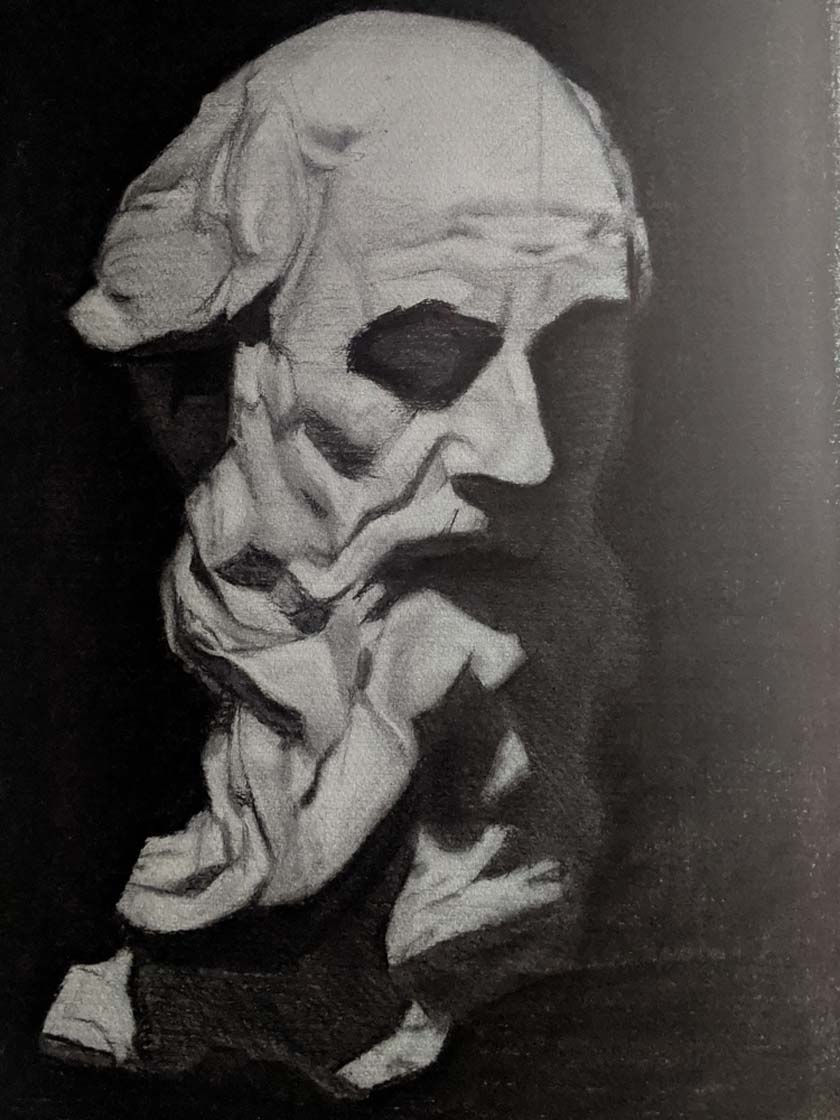 Here's a few more fun facts about me & art:
– I've been to more than 100 art museums (and too many exhibitions and art galleries to count!) over five continents.
-I am the administrator for a Facebook group called Artist Abroad which offers support and better business practices to over 150 expatriate artists.
-I bought my first piece of art when I was 21 years old working as a gallery manager and curator in Abilene, Texas. I didn't have much of a budget in those days but I always valued art.
-I've collected over 30 pieces of original art from artists around the world. My collection includes work from artists and artisans from Haiti, Zambia, Nepal, South Africa, Prague, Laos, Rwanda, Cambodia, and Congo. As well as from American artists from Washington D.C., Virginia, Texas, California, Pennyslvania, West Virginia and Georgia.
-My current favorite podcasts on art are Last Scene (about the famous art heist at the Isabella Stewart Gardner Museum) and The Lonely Palette (the art podcast the returns art to the masses).
I've struggled for many years in feeling that spending time making art is in some way selfish. But this year, I pushed past this old belief and spend a year in a weekly art class. Then I ran away to Florence for four weeks to study drawing at an atelier learning the sight-size technique. I still have a lot to learn but I'm very interested in creating paintings that are realistic. I want to learn more advanced skills in drawing, especially focusing on anatomy and the human body. And I'd like to eventually move to oil painting and learning the traditional techniques.
I've been following the Old Master Academy videos and newsletters and I'm fascinated by the idea of applying old techniques to new materials and very inspired by the level skill executed in these works.
In addition, Old Master Academy offers me the opportunity to learn art anywhere while my ex-pat lifestyle means that I have to move every few years. Life abroad means constant change and transition and I rarely have the opportunity to have a consistent art teacher in many of the places I live. This is a win-win for me!
Like anyone who has a creative career, you learn that the thing you once loved creating somehow became work. For me, years of producing photography and videography for other people and missions means that I sometimes lost joy in creating. I'd like to win this course so that I can continue my love affair with art. I hope that people will vote for me because we all deserve the chance to return to something we love.
crystalinerandazzo.com
I want to win this Competition and I need your help!
Please vote for me by sharing this page:
---
Discover how to paint like the Old Masters using modern materials!