Artwork by Kathleen Sauer
kathiesauer.com
I am a lover of nature and my favorite activity (after making art) is hiking in the woods near my home.
I draw a lot of inspiration from the woods and creek near my house and have painted many scenes from the park. I have drawn and painted most of my life. I have been a graphic designer throughout my professional career and owned a graphic arts studio for many years. My subjects run the gamut, but I love portraiture and landscapes the most.
My landscapes often include trees and the trees often exhibit human qualities. I have recently taken several life drawing classes and find that I approach my drawings of the human body as landscapes.
I love drawing and painting the subtle movement of light on the human form.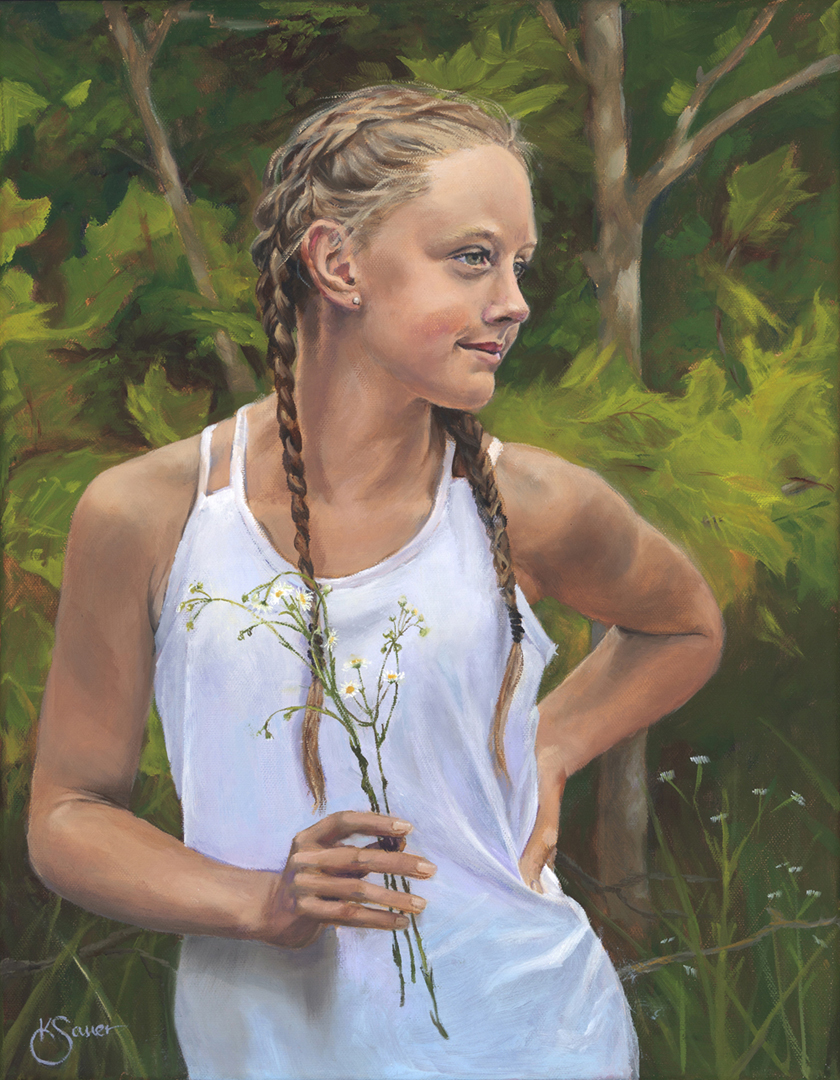 The biggest artistic challenge for me is staying loose and watching my edges. I enjoy capturing an emotion in a portrait or landscape, but want to learn more about variations in brushstrokes and types of brushstrokes.
I also want to focus on values and, in particular, strong light against dark. I love Caravaggio's chiaroscuro.
I am relatively new to the Old Masters Academy website, but I believe that learning the techniques of the old masters will move my painting up a notch.
I often create an underpainting, but would like to understand how varying it's color affects the overall painting.
I would like to win the Old Masters Academy course because I have had many recent commissions for portraits from family and friends, and I would like to improve on what I have been able to do so far. I think people should vote for me because I have a strong desire to learn more about color and value, I am very diligent in following my instruction, and I have a deep love of the masters and their ability to create atmosphere and life-like portraits.
I want to win this Competition and I need your help!
Please vote for me by sharing this page:
---
Discover how to paint like the Old Masters using modern materials!