Artwork by Anahí González
facebook.com/ArteAnahi
I am a teacher in a secondary school. I live in the province of Misiones, in Argentina.
Art is a very important part of my life, I consider it a vehicle to express ideas and feelings that are not possible to communicate in another way.
The main artistic challenges that I have are to improve and learn more about the classical techniques and used it in my personal plastic work.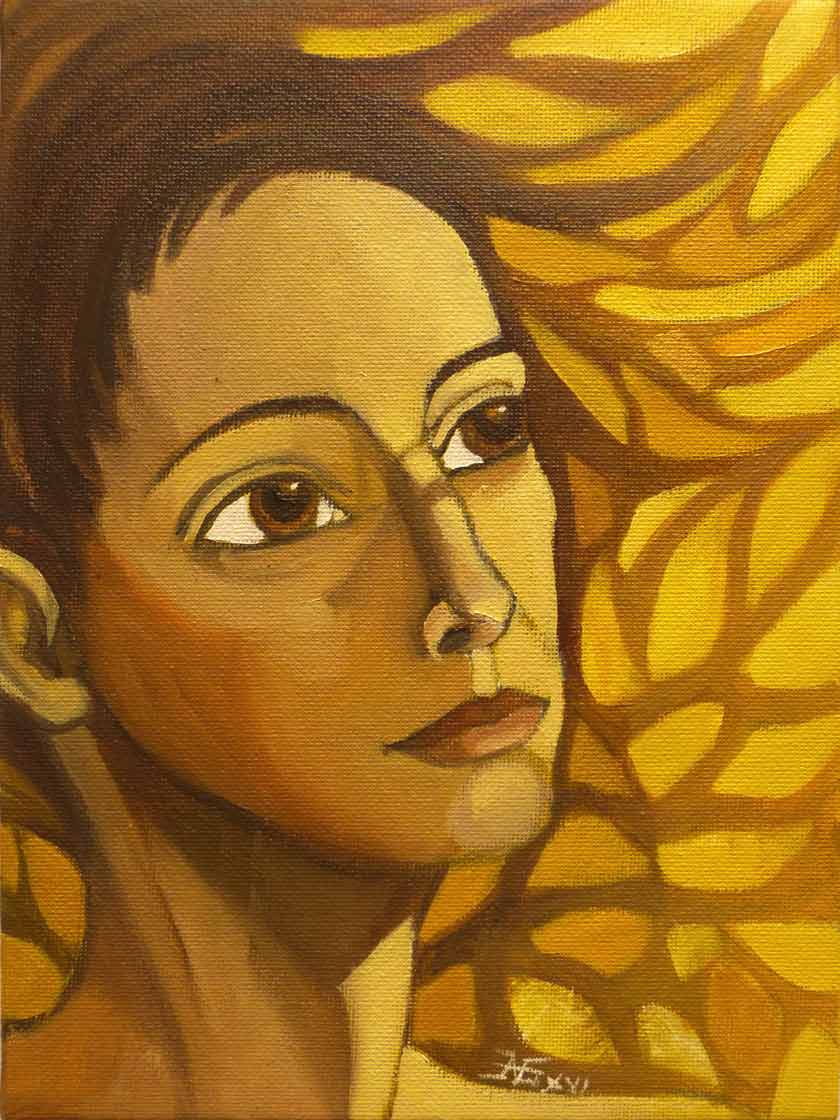 I am particularly interested in classical and academic art; especially regarding the human figure as the central theme.
I studied art at university, but I feel that I need a deeper training in classical techniques.
I consider that Old Masters Academy is an excellent virtual educational platform to learn about art in any part of the world, and that it teaches to revalue the techniques of the old masters of classical art.
I would love to win this course, because I really love Classical Art.
I would like to learn and apply techniques developed by the great masters of paintings.
Unfortunately, due to my situation, it´s impossible for me to acquire this course.
I saw and enjoyed all your free video tutorials and they were very useful for me.
Greetings from Argentina
I want to win this Competition and I need your help!
Please vote for me by sharing this page:
---
Discover how to paint like the Old Masters using modern materials!