by Rosily Roberts
Rembrandt van Rijn was born in Leiden in the Netherlands in 1606. After studying at the local university, and realizing that academic life did not suit him, he trained with a local painter before moving to Amsterdam in 1624 to study. Rembrandt was somewhat unusual for a young painter, as he did not follow the advice that was commonly given to young painters at the beginning of their careers: he chose not to travel to Italy to study Italian art first hand, as so many other artists did, but instead felt that he could learn everything necessary from the art in his native country.
The climate within which Rembrandt worked was not an easy one for an artist. As a result of the Protestant Reformation, local churches no longer commissioned art, as Catholic churches once had, and continued to do in other European countries. Instead, Rembrandt had to focus on commissions from private individuals, and he began to earn repute as a history painter. Throughout his career, Rembrandt received many commissions from Amsterdam's important families and organisations, and he produced both portraits and baroque history paintings. As well as a prolific artist, Rembrandt was also a compulsive collector of art, antiquities, props and weapons and, despite his commercial success, these habits sometimes resulted in financial problems for the artist and his wife Saskia, who he painted numerous times throughout their marriage.
In the 1630s, Rembrandt's technique began to be influenced by developments in Italian art, which reached the Netherlands via prints, particularly Caravaggio's dramatic use of light and shade, known as chiaroscuro. He developed a new way of describing faces with patterns of light and shade, which allow his canvases the impression of the living, thinking mind behind the face.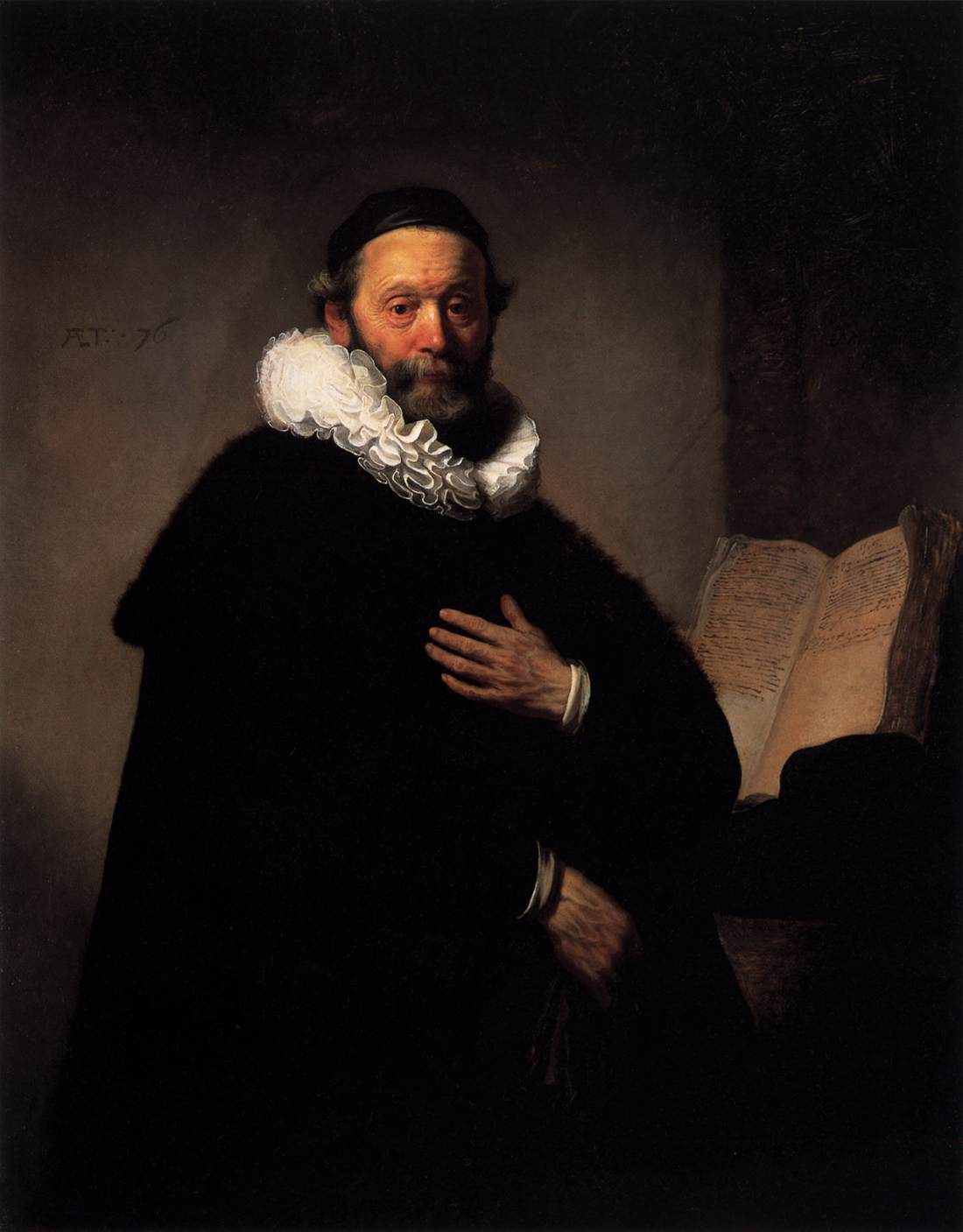 After the death of his wife in 1642, and the economic depression that hit Amsterdam in the 1650s, Rembrandt declared bankruptcy in 1656. He continued to paint until the end of his life, focusing mostly on self-portraits. Subsequently, there is a large and tender collection of surviving images of the artist as he ages, leading to his death in 1669.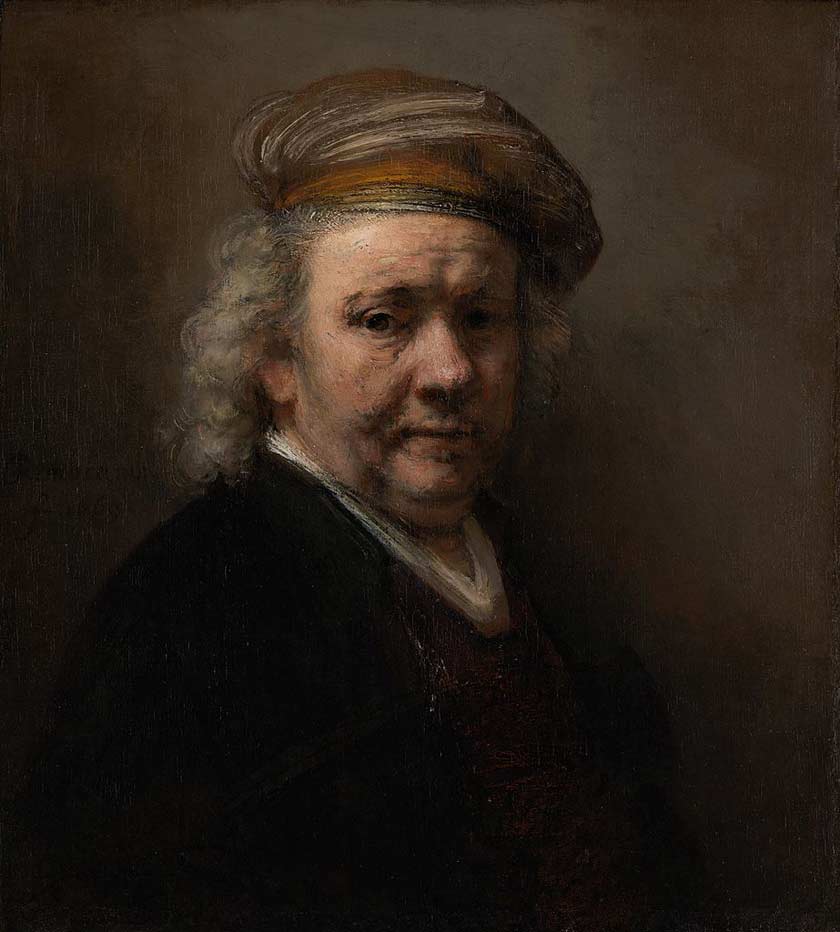 Today, Rembrandt is regarded as an exemplary of Netherlandish art. His self-portraits and history paintings are recognised the world over, and he is known for his expressive use of paint, dramatic light and dark, and how accurately and emotionally he is able to capture the essence of his sitters.
Rembrandt's technique is one of the features that most stands him out from his contemporaries. Over a hundred years before the word impasto, meaning thick paint which stands off the surface of the canvas, was first used, Rembrandt was doing just that.
His works are characterized by thick paint which show the brushstrokes and marks of the palette knife. He manipulated the heavy viscosity and slow drying time of oil paint to allow him to work in this way. The thick, rough surface of impasto paintings creates almost the conditions of relief sculpture, and the reflecting light and shadows created by the ridges in the paint can be manipulated in order to extend the tonal range of the paint. Highlights can be made to look brighter, and shadows darker. Minutely worked impastos can also be used to depict wrinkly skin or the texture of intricately crafted surfaces such as fabrics or jewellery. While the exact technique Rembrandt used when creating his impastoed surfaces is unknown, it is believed that he built up thick layers of opaque paint, allowing each layer to dry instead of mixing the paint on the surface while wet. After executing highlights in thick layers, he would wholly or partially over these with thin paint used as a glaze.
Rembrant's characteristic use of thick paint is paired with dramatic chiaroscuro and primarily darker, earthy colours.
A modern version of Rembrandt's palette would include: yellow ocher, burnt sienna, burnt umber, white, black and a brownish or orangey red. He worked on a coloured ground, building the colours up in thick layers to achieve his desired finish. He manipulated light and shadows in his works to emphasise the hands and faces of his subjects, while his clothes and the setting, which are of less importance, seem to fade into the background. The result is intimate, tender portraits which have a sense of immediacy and create the impression of really knowing the person behind the portrait.
References:
Boddy-Evans, Marion, 'Palettes and Techniques of the Old Master Rembrandt,' Thought Co, August 31, 2018, thoughtco.com/old-masters-palettes-and-techniques-rembrandt-2578613
O'Hanlon, George, 'The Technique of Rembrandt,' Natural Pigments, September 23, 2013 . naturalpigments.com/artist-materials/rembrandt-impasto-technique/
'Rembrandt, 1606-1669,' The National Gallery, nationalgallery.org.uk/artists/rembrandt
---
Learn time-honored oil painting techniques of the Old Masters!
What you will get: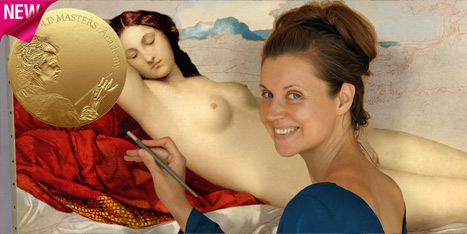 Instant access to all 60 multi-part video lessons
A lifetime membership
Personal coaching by the course tutor
Constructive critiques of your artworks
Full access to the Art Community
Exhibition space in the Students Gallery
Members-only newsletters and bonuses
Old Masters Academy™ Diploma of Excellence
How you will benefit: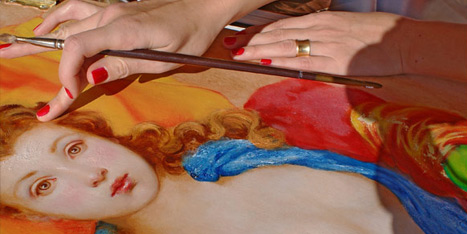 The Old Masters Academy™ course is very comprehensive, yet totally beginner friendly. All you need to do is watch video lessons one by one and use what you've learned in your creative projects. You will discover painting techniques of the Old Masters. This is the best art learning experience you can have without leaving your home. All information is delivered online, including personal support by the course tutor.
Learn how to paint like the Old Masters!
Old Masters Academy Online Course
Self-study, self-paced online video course Lifetime membership One-time payment:
$487
Enroll Now!
Personal Tutoring online + Online Course
Unlimited tutoring by the Academy teachers Lifetime membership One-time payment:
$997
Enroll Now!