Artwork by Lee Risdale
facebook.com/Lee-Risdale-Art-483135868759575/
I've always been passionate about art as a child and carried a sketchbook with me everywhere I went. I remember receiving a few large books from a charity shop with pictures of Old Masters paintings and tried to copy them. I was especially fascinated by the paintings of Leonardo Da Vinci and attempted a copy of the Mona Lisa when I was about ten years old. My school displayed it in the main hall.
In my teens, music began to occupy more of my time and I performed in bands as a singer and musician. To this day I perform and teach music and singing in a college though art has always stayed with me and in recent years I have returned to painting and begun experimenting with oils which takes much patience and commitment. I'm such a perfectionist with my work and at times become frustrated but I'm so curious to learn and I know I have much to learn. I'm interested in learning and mastering perspective and sfumato and making my figures appear more three dimensional.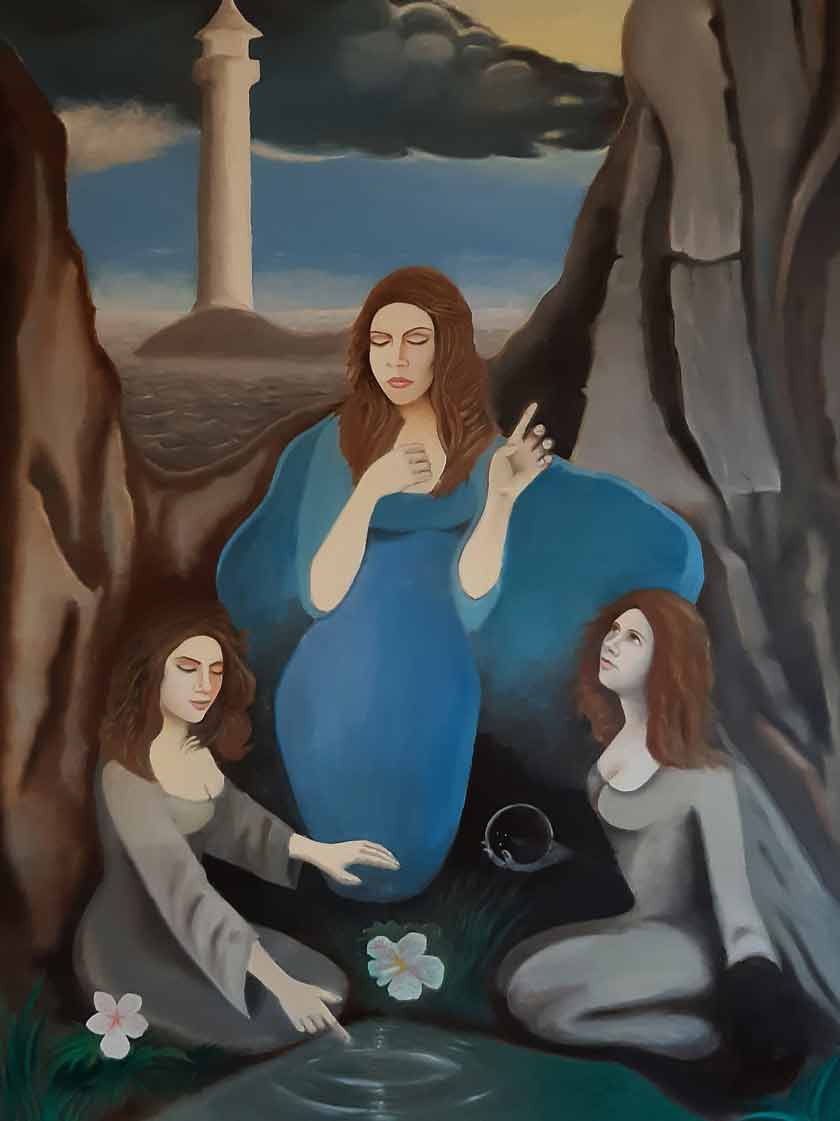 I read books about the renaissance and classic painters and study their work and I aspire to paint classic art and dream that perhaps one day I may get some of my art displayed in the national gallery, perhaps even long after I am gone.
I want to create art that is filled with beauty and fills the heart with joy as anyone lays eyes upon it. Art that tells a story and beckons the curiosity of the observer.
I love Old Masters Academy because it teaches classic art painting which is no longer taught and much of this teaching has been lost from education.
I would love to win the Old Masters Academy course because I am so passionate about painting in this style and producing art approaching this standard that I might one day also pass on to new promising artists who like me might otherwise not receive this great opportunity. I hope people will vote for me so that I can make this dream a reality.
I want to win this Competition and I need your help!
Please vote for me by sharing this page:
---
Discover how to paint like the Old Masters using modern materials!