Artwork by Sylvie Logan
When I was in high school, drawing and painting was always something I was fairly good at. At that time, I dreamed I might even, one day, become a professional artist. But as with most people, I had to find a way to make a living, so this dream was put on hold.
Through the years, though, this dream kept coming back into my life. I would visit museums and be amazed and transfixed by the works of the masters. I would study them closely, wondering how they achieved what they did. My heart would be filled with awe and amazement at what I saw before me and with that, my old dream would once again flicker to life.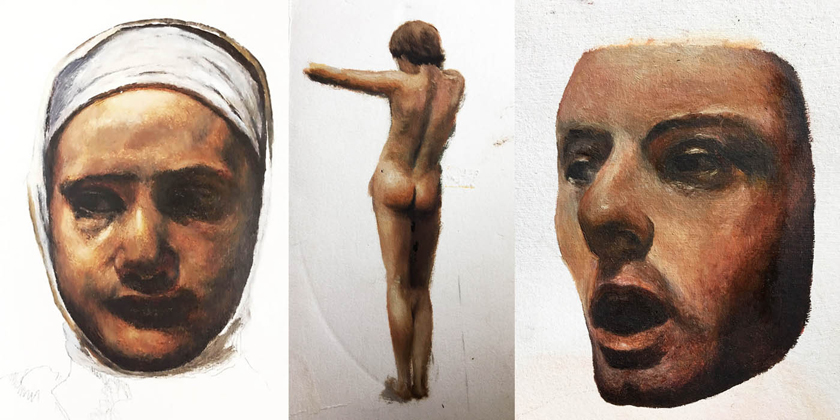 Here and there, I started to buy some art supplies. I tried to paint in the style of the masters, but always came short. I even took a couple classes at the local college, but found that even the instructors didn't know how to paint like the masters. Doing research, I realized that the old type of schooling, where masters would take apprentices under their wing and teach them their techniques was nearly non-existent. I almost gave up, until one day, almost by accident, I found the Old Masters Academy course. It was almost too good to be true!
My work and living situation would make it hard for me to take painting classes in person. Watching and learning by video, in my own home, would allow me to paint around my schedule! What a wonderful program you have created. It is exciting to know, that I could learn the classical techniques and secrets of painting that I had been admiring and in search of for such a long time.
My hope is one day, to be able to paint in the style of the old masters… DaVinci, Raphael, Rembrandt. I believe this course, may be key to learning how to do so. I would be honored and extremely grateful to win the privilege of this course.