Artwork by Helen Wessels
Since a little girl, I used to marvel at pictures of the old masters' works. I used to be astounded to how these Masterpieces could be preserved for so long, and deeply thankful for the creators thereof for their unselfish sharing of their work for generations to come.
Due to political instability in our country growing up, my parents discouraged me from taking art as a subject at school: I had to take a European third language in stead in order to provide backing should we ever need to leave the country, and study an internationally recognized degree in order to be safe should the need arise. My heart ached seeing the works my fellow school mates would make, the techniques they could learn and the joy it must have been to be able to take those classes at high school level.
I studied Clinical Dietetics at a reputable Medical School, and although I absolutely love my profession, I always hoped that "one day" I would learn how to creating masterpieces that can be shared with generations to come.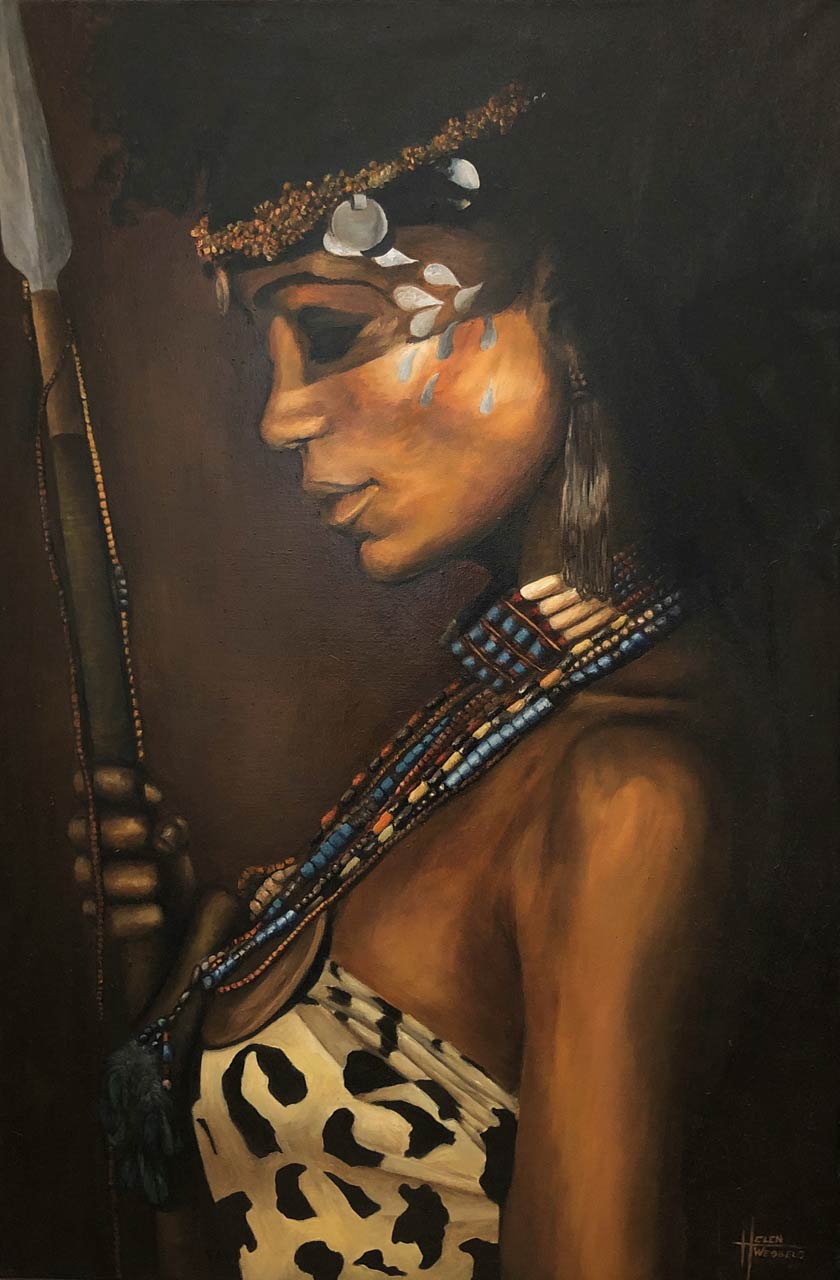 Meanwhile, as violent crime escalated in our country, we as a family were directly influenced by my Father-in-law losing his life in an armed robbery. I was only 25 years old at the time, but this necessitated us to work much harder in order to support my Mother-in-law, as well as her adopted daughter for the next difficult decade. What Grace and a privilege that we were able to do so up until now, but in my heart I mourned: The dream was never to be for filled.
During the past years I did dabble a bit with oil painting.. not really knowing what I am doing, and not really having the time or strength to do much! I had no artistic background or education. I used local "China shop" supplies as we did not have any budget for anything else, and created only but few pieces – 10 in total. Mostly using inspiration from photos online.
I stumbled upon the Old Masters' Academy a few weeks ago. My heart raced! Could this be it? I loved the idea of being able to learn the "techniques of the masters using modern materials". Also the idea that the course videos could be studied at one's own pace, as well as the life-long access to the course materials. As a bonus, I could even be in contact with a real-life artist to guide me through!
I want to learn how to create masterpieces that can last forever, without fading, that could be enjoyed and inspire generations to come. Pieces that celebrate Life, give Hope and Inspire. All for His Glory. Just like the Old Masters did.
I want to win this Competition and I need your help!
Please vote for me by sharing this page:
---
Discover how to paint like the Old Masters using modern materials!