How I Painted My First Reproduction of an Old Master's Art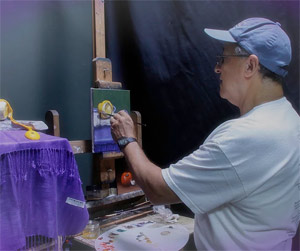 My name is Gilberto Mello, I have been a student in the Art Academy courses for a number of years. Just recently I joined the Old Masters Academy program, with Natalie Richy. I am enjoying the Old Masters courses a great deal and I am pleased by the very comprehensive and easy to follow lessons provided in the program, which I can review as many times as necessary, learning at my own pace.
I thrive to become a better artist every step of the way, so in my attempts to produce new paintings I tend to observe and question how the Old Masters have reached their glorious results.